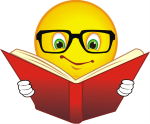 During the school year, the PTO sponsors two book fairs at the elementary and middle school levels. In addition to supporting literacy, the book fairs earn credit toward free books for school and classroom libraries, as well as raising money to support our schools.
Upcoming Book Fairs:
Fall Book Fair:
Our fairs were a huge success! We raised over $5,500 for our schools. Thank you to all who donated money for All For Books – we collected about $4,500 and gave the gift of reading to over 4,000 children in need!!
A big THANK YOU to our volunteers for their dedication and hard work setting up, running and taking down the fairs:

AS – Liz Burda, Faith Noble, Emily Pattee, Elizabeth Bauer, Leigh Beisner, Maureen Collier, Hilary Davis, Stephanie Freed, Heidi Gutowski, Elizabeth Herod, Abra Jacobs, Laura Mansfield, Allegra Muellner, Jamie Richie and Jen Sobacki
ES – Lauren Ayvazian, Tressa Hamann, Amy Mick, Angela Bahng, Katie Brockway and Vanessa Schenk
EN – Jenifer Anhar, Holly Marder, Wendy Elman, Lisa Funke, Stacy Greenfield, Sarah Grover, Kathy Hong, Teresa Meggs, Kathy Pierson and Beth Wilcox
TL – Jennifer Christie, Carolyn Husnick, Becky Mendoza and Nikki Kuska
MS – Julie Boehmer, Karen Broms, MaryJane Wang and MSS Student Council organization
MN – Heather Lis, Julie Moore, Robert Collins and Charity Trowbridge
Winter Book Fair:
February 16 through February 23
Committee Information
---
The Book Fair Committee is always looking for energetic volunteers to help out at the fairs. Please contact us at bookfair@hawthornpto.org if you are interested in volunteering or just want to learn more about the program.