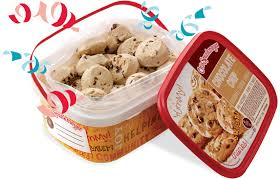 The Hawthorn PTO is sponsoring a Cookie Dough Sale again this year! We will again be using Otis Spunkmeyer as our vendor since the sale last year was a huge success! 40% of our profits go directly back to our Hawthorn District 73 Schools!
Otis Spunkmeyer is a name that many of us know and love. Their cookie dough is packaged in a plastic pail. Each fun, easy to carry, plastic pail holds approximately 36 frozen cookie dough pieces, ready to bake at home! They also carry Auntie Anne's pretzel products, dry mixes, gluten-free items and a variety of frozen items.
Online ordering now available for non-frozen/refrigerated products. The link below has a great selection of kitchen items, gift wrap/bags, candies/nuts and much more. Pay online by credit card and items are shipped directly to the purchaser. Enter your students name exactly to receive credit for items.
Use the school code of HAWT23 and the PIN number of 1592.
Important Dates:
Sale Starts: Friday 9/29
Sale Ends: Monday 10/16
Pick-Up: Tuesday 11/14 from 3:00-7:00PM
Pick-Up Location: Middle School South Cafeteria, 600 N. Aspen Drive
Committee Information
---
If you have any questions, please email the PTO Cookie Dough Committee at cookiedough@hawthornpto.org.